K & M Accountants Luton help you prepare your sole trader accounts and persoanl tax return. We always make sure that you are fully aware of the relevant deadlines and your returns are filed on time therefore none of our client has ever got any late filing penalty thanks to our proactive reminder system where we remind our clients on a periodical basis about their returns and deadline by sending them email, tweets and text messages.

At K & M Accountants Luton We also aim to deal with your accounts with in two weeks time upon receiving records. Therefore you do not have to wait long get a CIS refund if you are a subcontractor.
At K & M Accountants we believe in flexibility and therefore we provide a free business record collection service to our local clients.
We also provide out of office hours meeting service to clients who find it difficult to meet during the office hours due to nature of their work or availability.
''We strongly belive that working togather with our clients is a key to success of our practice''

For more information please
contact us
or email us at
tax@kandmaccountants.co.uk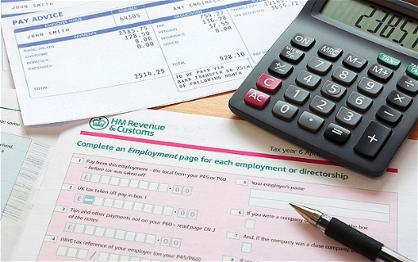 K & M Accountants is trading name of K&M Accountants Limited | Registered in England No. 07643156
Registered Office: 55 Dewsbury Road | Luton | Bedfordshire | LU3 2HH| AML Reg No: XXML00000103874
Website: www.kandmaccountants.co.uk | Email: info@kandmaccountants.co.uk
Facebook: http://www.facebook.com/KMaccountants | Twitter: @KAM Accountants
Telephone: 01582 943371 | Mobile: 07886 456674