Business operating through limited company must prepare and file their limited company accounts to companies house and HMRC in a statuary format.

At K & M Accountants Luton, we believe that an accountant's job is not just preparing the accounts in a acceptable format but to provide client with a proactive advice about their business.

We at K & M Accountants strongly believe that accountant should not wait for client to ask but instead must always lead from front by providing solutions upfront. After all
'Our success is in your success'

Therefore all of our clients receive key financial and non financial information about their business such as
1) Key Margins

2) Reason for low/high margins
3) Ways to improve margin
4) Detailed comparative analysis with previous years figures and industry average
5) Help setting up targets
6) Help identifying ways to reduce cost and improve profitability
7) Detailed balance sheet analysis including business liquidity and sustainability.
8) Ways to improve staff efficiency through motivation
For more information please contact us or email us at
accounts@kandmaccountants.co.uk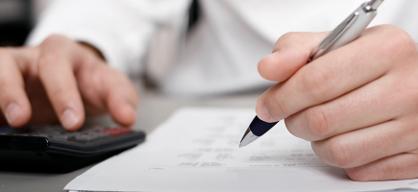 K & M Accountants is trading name of K&M Accountants Limited | Registered in England No. 07643156
Registered Office: 55 Dewsbury Road | Luton | Bedfordshire | LU3 2HH| AML Reg No: XXML00000103874
Website: www.kandmaccountants.co.uk | Email: info@kandmaccountants.co.uk
Facebook: http://www.facebook.com/KMaccountants | Twitter: @KAM Accountants
Telephone: 01582 943371 | Mobile: 07886 456674